What our clients think
Testimonials

reliable – friendly – customer-oriented. In the summer of 2018, we bought a property in Mahmutlar and are still more than satisfied. Celia Homes team has from the first visit to the purchase offered us an all-inclusive package. Moreover, Celia Homes has always supported us with words and deeds. Problems or situations that could not be solved, were not there! We will be glad if we can visit the office during our stay in Turkey
by Kathleen Ratliff
Orthodontist, Germany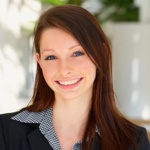 Good afternoon to all who are looking for their accommodation on the shores of the Mediterranean Sea. I would like to express my gratitude to the entire real estate agency Celia Homes.
by Allisyn Niemann
Interior designer, Sweden

This is just to say that we used Celia Homes in July of 2020 to sell our apartment. We found both Celia and Okan to be very professional in thier dealings with us. They were able to sell our apartment for us in just over two months and the transaction went very well. They could not have been more professional during this process and we would deal with them again also we would highly recommend them to anybody considering buying or selling property. Thanks again guys, Roy and Antoinette Bennett
by Roy Bennett
Car Dealer, Denmark

We would like to thank you quite warmly! By you we have found not only a wonderful flat in Alanya, but we were consulted from you and still are very actual and nice - if at authorities and bank or by the furniture purchase.
by Kenya Soval
Physiotherapist, Sweden